'The definition of insanity is doing the same thing over and over again, but expecting different results' (Alfred Einstein).
That's not a knife … THAT's a knife
Ever since I can recall I have always had the country of Australia as a go-to / to-do destination; or more in particular … ever since I watched 'Crocodile Dundee' as a kid, or the episode of 'The Simpsons' where toilet flush apparently swirls the other way around in Australia. Kangaroos, Koalas, geographical distance, the outback, knives! … It has always been this one mysterious place; one you could dig a huge-arse whole in the ground and come out from at the other side of the world.
But I guess first things first. Back when I was 23 years old, fresh out of university, I could count the number of countries I had been to in my lifetime with one single hand (5), one of them being the country I was born in (the one country everyone has on their list), and another one being a little island in the Caribbean (Aruba) with a tiny 50,000 population and much closer to my hometown than the actual capital city of my own country (half the distance). To put it into context: I had visited 0.22 new countries per living year. Definitely not much resume to have a travel vlog. Even less authority (or experience) to suddenly just pop-up in an island on the other side of the world, where toilet flush swirls the other way around. I was young and naive. And even though I consider myself to always have been very good at geography … I didn't even know where Singapore was.
This last phrase was extremely embarrassing to type … I think it took me like 5 minutes to fully type without typos … 'I didn't even know where Singapore was'. Ouch. I almost felt like these people Jimmy Kimmel interviews on the street of LA asking them where countries are on a globe but using changed country names, to highlight the peoples' ignorance.
So acknowledging I had to fix this shameful situation, during the next 13 years I managed to visit 49 more countries (now at a rate of 3.77 new countries per year). Which left me now in a much improved position (Updated Self) with an average of 1.5 new countries per year over my lifetime.
Therefore, after fixing my credibility, in the Summer of 2017 I finally signed up for the legendary, the one and only 'IRONMAN Australia' in Port Macquarie, to take place in May 2018. I could not believe I was going to do an IRONMAN on the other side of the world.
Singapore was by then one of my 5 favourite cities in the world, and even a crazy/rich/Asian place I would love to live in someday (actually, a place I ALMOST moved to … thanks to a complex spreadsheet algorithm … before coming to London … I have told this story personally to a many few, but that is content for another blog). It was also the place that saw me get my third marathon bling bling (Singapore-island shaped).
But back to our story … life got in the way, and 2018 had other plans for me, so I deferred the race to the following year, to the May 2019 edition (e.g. asked IRONMAN to move my race slot to the next year). But then again … 2018 still had many other plans for me, and I arrived back home in January 2019 from a 3-week round-the-world pig-like-eating trip where I ended up looking like the Michelin Guide mascot (a.k.a. 'Bibendum'). You could say 'definitely NOT ready' to take on a 140.6-mile-race in just 4 months' time.
Unfortunately, I could not defer the IRONMAN Australia race any longer (you only have this wild card to be used once), and therefore the World Triathlon Corporation (the holding company for the IRONMAN brand) had just made about 800 USD from me without having to spend a single dime to give me anything at all. In plain financial accounting terms, 800 USD in pure bottom line results (e.g. no direct costs associated to it). Easy money. Almost like printing cash … like the guys from the Netflix show 'Money Heist'.
Anyway … I still was determined to personally flush the toilet and test the direction of the water in the 'Land Down Under', and after having a look at the annual racing calendar, my answer was there. There are 3 calendar-classic full-distance IRONMAN races in Australia, but there was one of them, a very late season one, which could still perfectly fit in for 2019: IRONMAN Western Australia in Busselton, WA on December 1st.
And so another 800 USD went into IRONMAN's bank account, however this time it would be 800 USD in top line results only, as it should always be (e.g. give me my 'free' banana and backpack, bitchezz).
No triathlete said ever 'I just want to finish this race'.
Being the last race of the season, and having done already 3 full distance races, I couldn't have an objective of just 'finishing the race'.
Actually, there is a joke in the triathlon community that no triathlete ever has ever said such a thing. If there is a place where I have met the most concentrated number of 'ALPHA' people in my life it was not during my time at business school … but actually it was on this sport. As in OMG / WTF. It seems to be a place where the lines between amateurs and professionals just simply blurry away. I think I didn't get the memo when I first started, but triathlon seems not to be the kind of sport you do just as a casual 'hobby', or just as a way to 'disconnect from work', or just as a 'way to keep fit'.
It can get so competitive at times, that athletes may stop listening to their bodies during a race in pursuit of glory, and sometimes need to be carried on someone else's shoulders all the way to the finish line.
One of the things that clearly reflects the 'ALPHA' nature of this sport is the infamous 'AWA' concept: Finish the year on the top 1%, 2% or 5% of your age group and become awesome; become an 'All World Athlete'.
And then there's me usually on race morning before jumping into the water …
But just like I couldn't only aim for 'finishing the race', at the same time I couldn't just go and say 'Let's get a Kona slot!!! Yeah, baby, yeeaaahh!!'. As I have said before, I really admire people who accomplish this task organically.
And here we touch another important topic of the 'ALPHA' nature of this sport: qualifying for the 'IRONMAN World Championship in Kona'. The race of the year. One you can only go to if you qualify for it. Usually within reach only of the 'AWA' bloke. To give you an idea of how hard qualifying for Kona is (at least organically), let's look at it from two angles.
ONE (in general): On one hand, a typical IRONMAN race can have about 2,000 non-professional athletes (AG, or Age Group Athletes) … and on the other hand, it offers only maybe 40 Kona slots … this means only the top 2% get a chance to go to the Big Island in October. 2%. For every hundred athletes, 98 will not punch the ticket.
TWO (for someone like me): The last non-professional athlete in a typical IRONMAN race in the age group from 35 to 39 years old that qualifies for Kona roughly finishes the race in about 9 hours and 15 minutes. On the other hand, I (me … this blog's author) usually finish an IRONMAN race in 14 hours … this means that I would have, somehow, by divine power of Euclidean Gods of the Olympus, to reduce my finish time by 4 hours and 45 minutes, or which is the same, to cut my time by a THIRD. 'Hide the Pain' Harold moment. Right there.
At times I do wonder if qualifying for Kona has to do more with:
An X-Men-like genetic advantage
The number of years of experience in the sport
The net number of weekly hours of training leading up to race day
Las Vegas style pure divine luck on race day
OR … a combination of the above
I was never a sporty person in my youth (as I've explained in a previous post). I've been in the sport for 3 years now (2017, 2018 and 2019). And from experience I can only manage to rack up a maximum of 17 hours of weekly training on my peak weeks for an IRONMAN race. I honestly don't know if I can do more than that without simply mentally breaking down or without jeopardising other areas of my life (e.g. work, sleep, relationships, others, etc.). And I DO NEED and respect my Mondays OFF (#YesRestDays), so the 17 hours need to be distributed across the other 6 days of the week (3 hours per day on average vs. 8 hours in the office without commute without overtime).
And these are 17 hours of actual training … of actual sweating on the street, or on the turbo at home, on a treadmill, in the gym, in the pool, etc. It doesn't include all the additional admin time, such as commuting to/from the gym/pool, commuting to a park if I do an outdoors ride, preparing the fuel for long sessions, preparing the pain cave for an indoors turbo session (fuel, towel, water, fan, turbo, Zwift, AirPods, YouTube playlist or music … bluetooth INSANITY), additional showering post training, looking at my TrainingPeaks, etc.
And it doesn't include either an additional weekly hour (one that I have now included in my sets after having to cancel a 70.3 race earlier this year due to back injury) that I need for proper stretching to increase my flexibility in my grandpa body. Trucks below not included.
So, after acknowledging I am LIGHT YEARS away from a Kona qualification, and after having completed three (3) full 140.6-miler IRONMAN races, I knew exactly where I was and I knew exactly there were four (4) very very concrete things I wanted to accomplish for this particular race, and with which I would be extremely happy:
Maximise the amount of time I swim front crawl (vs. breast stroke)
Manage to go down the psychological 7-hour mark on the bike leg
Manage to run the entire 42.2 Km run segment without getting another stomach breakdown which forces me to walk a long segment of the run leg
Standard reduction of my transition times to around 5min each (T1 and T2)
Ultra long haul flights & Ultra cool swimming pools. Ultra stuff.
One of the most exciting bits of racing IM Western Australia, for an 'avgeek' like myself,  was actually getting there. I would be taking the third longest commercial flight in the world, flying with the Australian carrier Qantas Airways, between London Heathrow and Perth, in Western Australia (just over 9,000 miles). It is the longest commercial flight on a Dreamliner 787. It is the longest commercial flight operating in/out of LHR. And it is the only direct commercial flight between Europe and Australia. It takes about 16 hours (on the Australia-bound direction), and somewhat over 17 hours on the way back.
If you look at the route it takes, it is impressive the amount of countries, land and sea it flies over to get to the other side of the world in one single jump.
From London it goes into continental Europe, flying over central and then eastern Europe until it comes out on the Black Sea, bordering the northern coast of Turkey, then jumping slightly into the Caspian Sea, then into Iran, Pakistan and then flying along the west coast of India, and then over Sri Lanka, until it starts a very long and final stretch over water (no land to be seen), flying parallel to Indonesia (Sumatra island), and all the way until Perth.
Once in Australia, and as part of my de-jetlagging exercises and tuning up for the race, I had the surprise and pleasure to find a swimming pool in Perth like very few in this world. Outdoors olympic-sized pool (50m) with 10 lanes, plus 4 additional lanes at 25m. All of this next to the actual Indian Ocean. A backdrop you won't forget in your lifetime. Also the taste of the water is somewhat salty, so maybe it has pre-treated water straight from the ocean. But with the 23C temperature, full sun out with no clouds, at 6:45AM when I got there, it was an even more special experience. It felt really good.
Here comes the sun … and Tim Don.
So … RACE DAY! … and so war begins …
One of the things I loved about this race is the gap between the sun coming up and the actual start of the race. Even though I am a morning person I appreciate the power of sunlight in getting the body and mind ready for any day. And getting things ready in transition zone before the race with full sunlight does help A LOT.
And, as it has become a tradition, I had to leave on my lucky 'stache' for the last race of the season; this time inspired by the great British triathlete Tim Don.
The most amazing race swim I have ever done.
The swim would be a 3.8 Km ocean swim, heading first into the water, then turning left and swimming under the iconic Busselton Jetty, and from that point on it would be two (2) laps before turning right back into shore.
The swim was really stunning. You could feel like inside a natural swimming pool, with crystal clear views all around. The water was minimally choppy, but you could definitely feel the current pulling you back at times. It reminded me of my 2017 IRONMAN Barcelona swim in the Mediterranean Sea.
The start of the swim always tends to be a 'washing machine' due to the number of people trying to occupy the same space, so during this time I naturally tend to swim mostly in breast stroke (slower stroke but easier to both breathe and sight) in order to find my space and get ready to settle into proper race rhythm.
My only objective in Busso for the swim was to try to get a PB (Personal Best) by minimising the time I spend on breast stroke and therefore maximising the time on front crawl (a much faster stroke but requiring more effort and better sighting technique, pretty much giving up to some extent a sense of control). Simple change. Not expecting a massive PB, but it should surely be worth SOMETHING, right?
Once I passed under the jetty I think I held the front crawl during 95% of the time, which is something I have never done before (vs. 45% of the time on previous occasions). I was feeling great. Sometimes drafting behind other swimmers, and sometimes fighting for space against other swimmers. But I was continuously swimming forward, one stroke at a time, genuinely enjoying the swim.
This is the first time I do a 2-lap swim, and my main concern with this was having to deal with the faster AWA swimmers coming from behind me when they would be on their second lap and I would be on my first lap. Surprisingly though, I didn't find much of these people … but I did find them. They tend to be quite ruthless. They just cut across from behind without much concern or manners. And the thing that makes it a worse experience is seeing them with the classic 'AWA' swim cap, as in saying 'excuse me grandpa, elite AWA swimmer coming through, move over!'. You could see behind my googles my 'eyeroll' every time a 'friendly' AWA swimmer came through.
There were long stretches of the swim where we were so close to the shore that you could stand on the ground, take a breather, and continue swimming. But no! Not me! I swear!
And then suddenly … goal # 1 achieved! IRONMAN Swim PB by almost 2 mins, with a total swim time of 01:23:57 (down from 01:25:51 from IRONMAN Norway). A 2.3% reduction in swim time. Considering this was an ocean swim with current and Norway being a static lake swim (with an Australian exit, ironically), the taste of this PB is that much nicer.
Sub-7-f-ing hours.
9:00AM and time for 180Km of super duper flat roads in WA. It was a 2-lap course with a crazy number of U-turns (11 in total), and a total elevation gain of 340m. I have never seen that many U-turns, nor that flatness in a bike course.
It just deserves to see a comparison with previous races to understand how flat this course is. The chart below shows a comparison based on accumulated elevation for each race in meters (sorry US & UK folks, nobody else in the world cares about feet :)).
Even IRONMAN 70.3 Switzerland, which is half the length of Busso, still has almost 4 times the accumulated elevation of Busso. Pending the unexpected headwinds, this course should be FAST.
The course was so flat that I only had to move ONCE the lever of the small gear cog because I felt some headwinds (in comparison, during IRONMAN Norway with 2,000m elevation gain, I had to move the levers so many times, that I felt like a phone operator from the 1950s, switching here and there ALL the time).
My goal for the bike in Busso was pretty darn simple. Other than enjoying the ocean and forest views, it was trying to beat the evil 7-hour mark that I had always exceeded on my previous IRONMAN races.
You can see how in IRONMAN Boulder I already managed to reduce the bike leg time but still above the evil 7-hour mark. Other than the classic training, there are two things that I did especially for this race to help me achieve this goal.
First, I stepped away from my 'gordito' (fatty) mentality. I have always thought that since I do SO much exercise when training for an IRONMAN that I f-ing DESERVE to eat whatever daf*q I want and whenever daf*q I want. Classic entitlement mentality. It's the part of our brains controlled by a needy monkey, who only cares about your short term satisfaction. There is no mañana.
However, I decided this time to experiment with this, and took very good care of my food intake in the 2 months leading up to race day. I figured that being lighter can have a significant impact on a 180 Km bike ride. And I arrived to Busso in the lightest form I have been in a LONG time (if not ever): 79 Kg (under the psychological 80 Kg mark). I honestly can't remember when was the last time I was under 80 Kg. This is 25Kg under my heaviest moment ever, back in 2001 during uni, after eating 12 straight weeks every Tuesday in Domino's Pizza, taking advantage of the '2-for-Tuesdays' promotion. Horrid times. God bless digital pictures and social media were not that big back then.
And second, I decided to leverage the power of my new bike computer (Wahoo Element Bolt) to keep me on my toes DURING the race. For this I made a simple back of the envelope calculation on bike split times vs. average speed.
I knew that I had to hit at least 26 Km/h average speed to get under the 7-hour mark; so I configured the screen of the Wahoo to show during the race as seen on the picture below.
Your 'Watts' is always the most important number to keep in sight, hence the largest and topmost on the screen. However, I made sure to also include side by side on the second line the 'KPH' and the 'Average KPH' figure. This was a perfect way to not only see what speed I was getting at every moment but also to ensure I kept the average speed around 26 KPH or higher (as per my calculation shown above). If you studied well your basic maths (and if you remember), you know that during a bike ride in order to increase the average KPH you need to input a KPH higher than the current average for a sustained period of time. And you also should know that the longer you've been cycling the more difficult it is to move the average KPH, unless you drastically change your speed at the end, which is not usually the recommended approach. I also included on the third line the 'average Watts' to see how well I stuck to the 'cruise wattage' recommended by my coach.
The first 90 Km lap I kept going straight, without real stops at aid stations. One of the cool things of the first lap was to see the soon-to-be champion and soon-to-be course record breaker Alistair Brownlee swift by and making it look so effortless. Once I got to the 'Special Needs' section (at the end of the first lap), for my excitement I noticed I had averaged 28 KPH on this first half, which was quite above the 26 KPH required to break the 7-hour mark. If I kept like this for the rest of the race I could do under 6 hours and a half!!! … However, I still needed to go for another 90 Km, and those would be much harder due to the obvious fatigue onset. My neck, my back and my feet were hurting as hell, which doesn't really help. Over the second lap I stopped at every aid station to stretch my back, stretch my legs, have a proper gulp of cold water and get a proper cold water shower. Luckily I didn't have to go to the toilet, so my stops were not too long either. However, these stops ultimately had an effect on my average speed for the second half, for sure (e.g. speed = 0 while time is still ticking).
Usually my arrival into T2 is my favourite moment of the race. And this time … it was no different. My body usually is longing that T2 moment for the last 60 Km of the bike leg. I think during this race my body was asking for T2 ever since I finished the first lap (90 Km mark). LOL. Not LOL.
At the end of the bike leg, I had managed to keep an average speed of 27.25 KPH!!! … which also meant goal # 2 achieved! IRONMAN Bike PB by a massive 36 mins, with a total bike time of 6:36:18 (down from 07:12:12 from IRONMAN Boulder). A 8.3% reduction in bike time. You could still claim that the super flat course helped me get to under 7 hours, but the PB is nonetheless very sweet.
Fact is, I made it to T2 completely destroyed. As I ALWAYS do. Both mentally and physically. And I think this is part of the reason I could not achieve my goal # 4. I always feel I need some time to slap myself to get back into race mode for an entire upcoming marathon. At the same time, during both T1 and T2, I need to ensure I get SPF 50 sunscreen even under my tongue. Earlier this year I got two carcinomas removed (benign form of skin cancer) from my skin, so taking care of my skin has now become EXTREMELY important; especially during events like this, where the norm is to be under the sun.
This is also the reason why you see on my bike picture I was wearing long white protective sleeves.
I need you tonight. Chan chan chan … chararararararan! (Australia pun intended)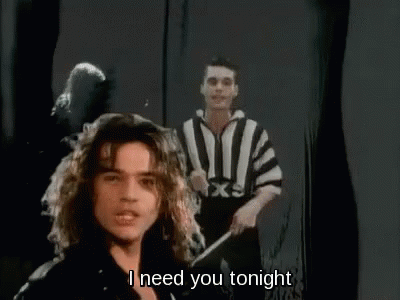 And here we go! The last leg of the race, and my favourite discipline.
The run course in Busso is an IRONMAN-race-classic 10.5 Km x 4 laps course. Coming from the running world I've never been a fan of the repetitive nature of the run courses for IRONMAN races, especially as you pass via the finish line a ridiculous number of times before it is actually time for you. But in Busselton you can't complain with the Indian Ocean backdrop views, especially at the late afternoon / early evening times during which I ran. Wish I had a camera back then. Seriously, Instagram look-at-my-life-how-awesome-it-is proper material.
My goal for the run in Busso was rather more complicated than the previous two goals. My history of run legs during IRONMAN races has not been satisfactory at all, as I have described on previous posts. My body always reacts in 'funny ways' during the run that force me to walk a LONG part of the run leg. In Norway I had severe nauseas and had to walk an important part of the course until I felt recovered and started to run again, and to this day it is my best run leg time in an IRONMAN (4:20:39). In Taiwan I had a stomach shutdown and some crazy / scaryAF hyperventilation that almost made me abandon the race altogether, but I kept going walking the entire second half of the marathon. And then in Boulder earlier this year I had a stomach shutdown that also forced me to walk half the marathon (as I couldn't refuel anymore), and never managed to recover from it.
Being the run my favourite and best discipline it is very frustrating not being able to perform well during an IRONMAN race, and therefore my goal was to try to avoid 'fingers crossed' this situation on this fourth time (fourth time lucky?) … just to avoid it, and try to run straight without bonking.
My working theory is that I need to be more kind to my stomach in order to let it do its job better. Based on this theory, I kept my bike nutrition more based on gels than on solids, as I usually do. I prepared the by now classic two (2) nuclear warheads as nutrition for the bike leg. But unlike in Boulder earlier this year, this time I came prepared and made sure all gels were the same flavour (pineapple), plus I only mixed with water, not an isotonic sweet drink. So in a way, the 'uranium' content of these warheads was less intense than that of Boulder.
I also included some salted nuts to balance out the stomach from all the usual sweet content (e.g. to kill the flavour fatigue). I also kept solid gels for the run leg, which have a much nicer flavour and a different texture for a change. And very importantly, I practiced the use of all of these things during my training as well (e.g. training the stomach). The big problem I see is that one never gets to simulate the whole race nutrition until actual race day (e.g. you never do an IRONMAN on your own as a training session for an IRONMAN), so surprises are easily expected during the race.
Just like I did with the bike leg, I did some quick back-of-the-envelope numbers to see what 'average pace' I had to hold to get specific times (in green below the average paces that would give me a PB on an IRONMAN run leg). This was a secondary objective though (to get a run leg PB) but I still kept it in mind, in case things went well with my body.
And just like with the bike leg, I set up my Garmin Forerunner 945 watch (also part of the new gear set) to show me the current pace and the average pace (the same math principle explained before). No rocket science. Wink wink.
Anyhow … from T2 is was just beautiful weather, 3:50pm, and the body is feeling like it wants to RUN! All good signs. And definitely nice to be back in civilisation, surrounded by many other athletes, supporters and the gorgeous Busselton Jetty in the background. Usually the bike leg is long and very lonely. On this course, you catch a quick glimpse of human life during the 90 Km mark, but that's it. As a comparison, during IRONMAN Norway, where I had a 1-loop course and only 650 athletes, it was 180 Km of pure loneliness. Perfect for meditation and making important life decisions.
Being from the tropics, I am very familiar with two kinds of insects: mosquitoes and flies. The first group are just mercenary bitches who go after your blood at every chance they have, when you least expect it. You are quite afraid of them not only because of that, but also because the diseases you can get from them (the same way as a used needle). The second group however are more of an inoffensive group of creatures, who just co-exist with humans (we are here and they are there), and with whom you only get pissed off because they stand on your food and/or drink, and therefore you may proceed to kill out of anger.
A few weeks before going to Australia, a friend of mine warned me about the flies during the race. And I was like 'what? flies? … bitchez pluh-eeeeeze' (talk to the hand pose).
Well, during the run leg of the race, I finally managed to understand what my friend meant with his warning. So let's talk about the 'Australian Fly'. I'm still unsure of whether the flies in Australia are uniquely the way they are, or it is rather the Venezuelan flies that are just lazy motherf***rs.
There are two (2) main characteristics that distinguish Australian flies from their Venezuelan lazy motherf***r counterparts:
Their sheer abundance

Is not like you just spot one or two in the street
In Australia there are possibly hundreds or thousands of them hanging out together in tandem at any given time

Their annoying ASSASSIN nature

Even though they know they have no sting to suck blood with they just throw themselves DIRECTLY at you
I'm unsure what is the purpose of this aggressive attack (e.g. lick the salt out of you, maybe?)
All I know is that they are EXTREMELY annoying
They usually show up in the run leg, while it is still warm outside and you are not too fast for the flies
Imagine being on the run but instead of swinging both arms back and forth to help you with the momentum (as you normally do), you need to use one of the arms to constantly battle those sons of bitches out of your face
More than once as I passed other runners I could see their backs absolutely covered with a whole kingdom of flies … whilst absolutely disgusting to watch, even worse was the realisation feeling that I had in the moment that most likely my back was in the same state … clearly I didn't minimally bother to check or to touch … out of sight, out of mind …
Yup, nasty. Back now back to the run. As you can see, you could clearly notice from my kit which country I was representing.
And the other only Venezuelan counterpart on the race found me during the run. We ran together for like 10 minutes while chatting, but he was clearly on a different gear (I was putting an effort to keep up) so we quickly lost contact.
And then … just like a very slow degenerative disease … it started to happen again.
I only had one bar of gel blocks during the run, and suddenly I started to reject the idea of it. I tried to satisfy my stomach as much as possible when I noticed the start of the downfall again. Watermelons tasted like GOLD! And so did pretzels. But sooner rather than later my stomach closed its gates to those as well. I really didn't feel like eating anymore, any longer. Soon enough liquids were also out of the equation. Not coke. And not even water. I did feel thirsty, but when I had a sip of water I felt I was very close to throw it up.
And so then I accepted defeat again … goal # 3 NOT achieved! … And this happened earlier than usual. It happened after only 17 Km into the marathon. So, as you correctly guessed, I had to walk for 25.2 Km … 25.2 Km walking … that's roughly 3 hours and 45 minutes of walking at very fast pace (9 min / Km). I mean, I felt I could have kept running but my biggest fear was fully bonking and being unable to finish the race (since I was not fuelling anymore). So I kept the medal in mind, and I quickly shifted objective from getting a PB to avoiding a DNF, and so I took the painful decision to walk on cruise speed until the end. A DNF would be absolutely terrible, both for your triathlete ego and also for your road to the 'Kona Legacy Program'.
During this 'walk of doom' as I call it, there were good things, as well as darker things. I enjoyed the change in colours from afternoon, to dusk, to evening; which next to the ocean and the Jetty is absolutely Instagram-worthy. I also had time to meditate and to think about my non-sport goals for 2020, especially about my need to reboot my career and getting my head around that. I also felt blessed for being walking on a nice beach in Australia (out of all places!) as opposed to tied down to a desk in a gloomy office building. I kept myself entertained as well with ensuring I put in a 9:00 min / Km pace as a minimum by constantly looking at my Garmin watch.
At the same time, I had my classic dark moment where I ditched all my future attempts at continuing on the sport. I called myself a failure (classic soap opera moment). How was it possible to keep having the same problem after FOUR (4) IRONMAN attempts already? … I started thinking how to sell my bike, my turbo trainer, etc. I was also perfectly fine to ditch all my flights and races I had already purchased for 2020. I called those 'sunk costs'. And started to think about what other hobby I could pursue. I felt lucky that my Instagram account doesn't have the word 'tri' on it, so I didn't have to change it. One positive thing! … Yup. Yup. 3 hours is a LONG time to get yourself caught up in darkness and thunderstorms. It was like being 'Kimchi Slapped' during the episode of a heart-wrenching Korean soap opera.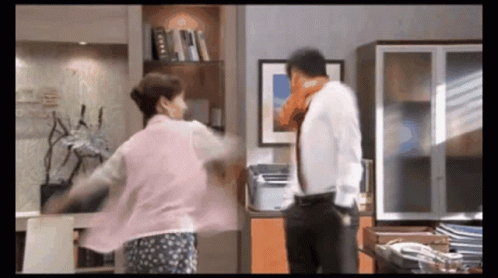 Anyhow … after 13 hours, 52 minutes and 6 seconds … my second to worst 140.6 time (after Boulder) … I made it to another highly emotional finish line … 'YOU ARE AN IRONMAN' …
It is amazing how quickly I went from being excited about how my race was going, to then ditching all my racing forever, to then again being even more excited for my 2020 season. BipolarAF.
The morning after.
The next day I did three very important things.
Take my classic #MedalMonday picture from an iconic setting …
The thing that doesn't show above is how hard it was to take this picture without having an empty hand with which to scare away the assassin Australian flies …
Also, the ritual I try to do as much as possible: the first big meal after an IRONMAN race …
#YumChaIsLife …
And finally, I had to update the new version of my 'IRONMAN Five-Continent Thanos Challenge' …
Just one more infinity stone …
Aftermath.
'The definition of insanity is doing the same thing over and over again, but expecting different results' (Alfred Einstein).
As I reflect on my completed three seasons in the sport, I wonder what is next. Below I did a laundry list of all the things I'm getting and the things I'm NOT getting yet from this rollercoaster 'aerobics-like casual jogger hobby'.
Good stuff:
I enjoy this sport; both the journeys (all the training) plus the several destinations (all the races)
I appreciate the lifestyle that keeps me focused, fit, and with clear motivational objectives that I still can't find in the workplace (after a number of years in the workplace) … you will rarely see me post something on Instagram (or even LinkedIn) about work, including the now trendy picture on a stage with a big screen behind with hands in the air and a head microphone (everyone seems to be a TED talker nowadays) … I will spam you with expensive finish line pics instead
I enjoy the gamification around it, by trying to achieve the 'IRONMAN Five-Continent Thanos Challenge' (one IM race on each continent), or the 'Kona Legacy Program' eligibility (to complete 12 full distance races to be eligible to attend the IRONMAN World Championships in Kona one day some day), or the 6-Abbott World Major Marathons Challenge & Medal, plus of course getting mathematical PBs (Personal Bests) on race time, leg time, transition time, etc, etc, etc … they all sound like children games … but maybe, yeah 🙂
I am grateful of the number and quality of new friends all over the world I have made in this sport (or the re-strengthening of old friendships due to our newly found common love) … triathlon is like a hooded brotherhood cult … triathlon is like a Tinder for friendships, but with the exception that here you usually swipe to the right (99% of times, lol)
Not so good stuff:
Your classics of this sport: TIME and MONEY … this item is just about achieving efficiencies, but nothing much else I can do … this sport is EXPENSIVE and absorbs LOTS OF TIME from your schedule …
The IRONMAN swim leg … how do you guys swim WELL under 2:00m / 100m over the entire distance of an IRONMAN swim leg? … fish food? … performance-enhancing drugs? … your mother is actually from Atlantis (like Aquaman)? … hours and hours and hours in the pool? …
The IRONMAN bike leg … can I escape the bike laggards category one day? … can I achieve that doing 95% indoor riding? … do I need to get an aero helmet? (to get 2 minutes extra) … do I need to shave my legs (to get 15 seconds more)? … do I need to break my 17-hour weekly training ceiling on a consistent basis? … do I need to erase the 'gordito' mentality from my brain (can I control the evil monkey)? … do I need to forget about rest Mondays? #NoRestDays ? …
The IRONMAN run leg … until when will I have to suffer this stomach defeat? … Is it more brick sessions required? … Is it a more meticulous nutrition strategy required? … do I need to consume the same amount of calories as I burn? (if this is the case, I might as well put in a whole BBQ in my bike pocket) … if not, how many more? or how many less? …
All of these things to be researched, consulted with the pillow, and discussed with the coach.
Anyway .. since you have been reading all the way through, I can share with you my 2020 Season Calendar (in case you haven't seen it already on Insta). Many people in this sport, I have observed, don't like to share their plans nor their objectives ahead of time, but only until like 2 weeks before the actual race. Unsure if it is because many feel scared of being left in ridicule if for whatever reason they can't achieve their objectives, or if it is just a superstition thing, or if it is actually more a German-like data privacy thing where 'I would NEVER want others to know where will I be in the near future'.
Since I don't care about any of the above 🙂 … here is my 2020 Season Racing Calendar:
It is defo the most ambitious season so far …
First thing to observe is given my recent frustration with the run legs of all my IRONMAN races to date, I decided to bring back the 26.2 format this year; and I had the crazy luck to be selected on the ballot for 2 of the 6 Abbott World Marathon Majors for 2020. When this happens to you, you just CANNOT say no. It's like Michael Corleone asking you to run the race. Can't refuse. No matter what. So coldAF Tokyo (4th favourite city in the world) in March, and then windyAF & flatAF Chicago as the season finale in October (back in town after a long 11 years, after almost going to prison for illegally launching fireworks in the vicinity of the actual police during Mexican Independence festivities … but that is also material for another blog).
Next thing is that I will be doing two (2) more IRONMAN races, as it has been a classic for the past 2 years, and is the distance I enjoy the most. With the first one in Port Elizabeth in March I intend to complete my 'IRONMAN 5-continent Thanos Challenge', and in Germany in early July I will manage to tick the box of this big classic of the world triathlon calendar: Challenge Roth. It will be a full distance race that will not count towards my 'Kona Legacy Program' but I don't mind delaying the Kona dream just yet in order to do this iconic event.
Also, after being thoroughly convinced by my coach, I will return to the beautiful Big Island in May to do the famous 'Honu' race.
And finally, you will notice some timing issues. Not only Tokyo is super early in the season, but also South Africa is only 4 weeks after Tokyo. So it will be interesting to see how I train for both types of events in tandem. I can't just start training for South Africa AFTER Tokyo. Due to this early season double-challenge, my coach already told me I can't have a 'Maracaibo-like' Christmas time (e.g. food- and drink-wise). Then after a little 2-month break, I have Hawaii and only 5 weeks after that another full distance in Roth. So a very very packed first half of the year. And then we have Chicago in a very comfortable lonely position, poised for great things this one …
I am still in the process of figuring out what I want to achieve (and can realistically aim for) on each race. But one thing I can tell you now, I think both Hawaii and Chicago will be my 'A' races of the season. Let's say, I will go for a stretch 😉
Beyond this …
I always ask myself: for how long will I continue doing this? Next Year? Next Decade? Until I die? Why so much torture? Why so much money? Why so much time? What's wrong with Aerobics?
I'm a heavy planner, and I also wonder 'what would happen if I lose my job tomorrow?'. Will I ditch the entire 2020 Season planning / investment? Or will I splurge my savings on the season with the mental stress of not having a job?
Do I want to re-focus my scarce spare time in my career? In my Korean?
Do I really want to do 12 IRONMAN races to qualify to Kona via the Legacy Program?
Or do I want to go bananas and try to qualify to Kona organically? Or even to the 70.3 Worlds?
How do I fix my run leg IRONMAN problem? Bloody question. LOL.
Time will tell.
For now, thanks for reading all the way here. It took me ages to complete.
Peace, love and tri. See you in Tokyo!